SummarAI: Intelligent Briefs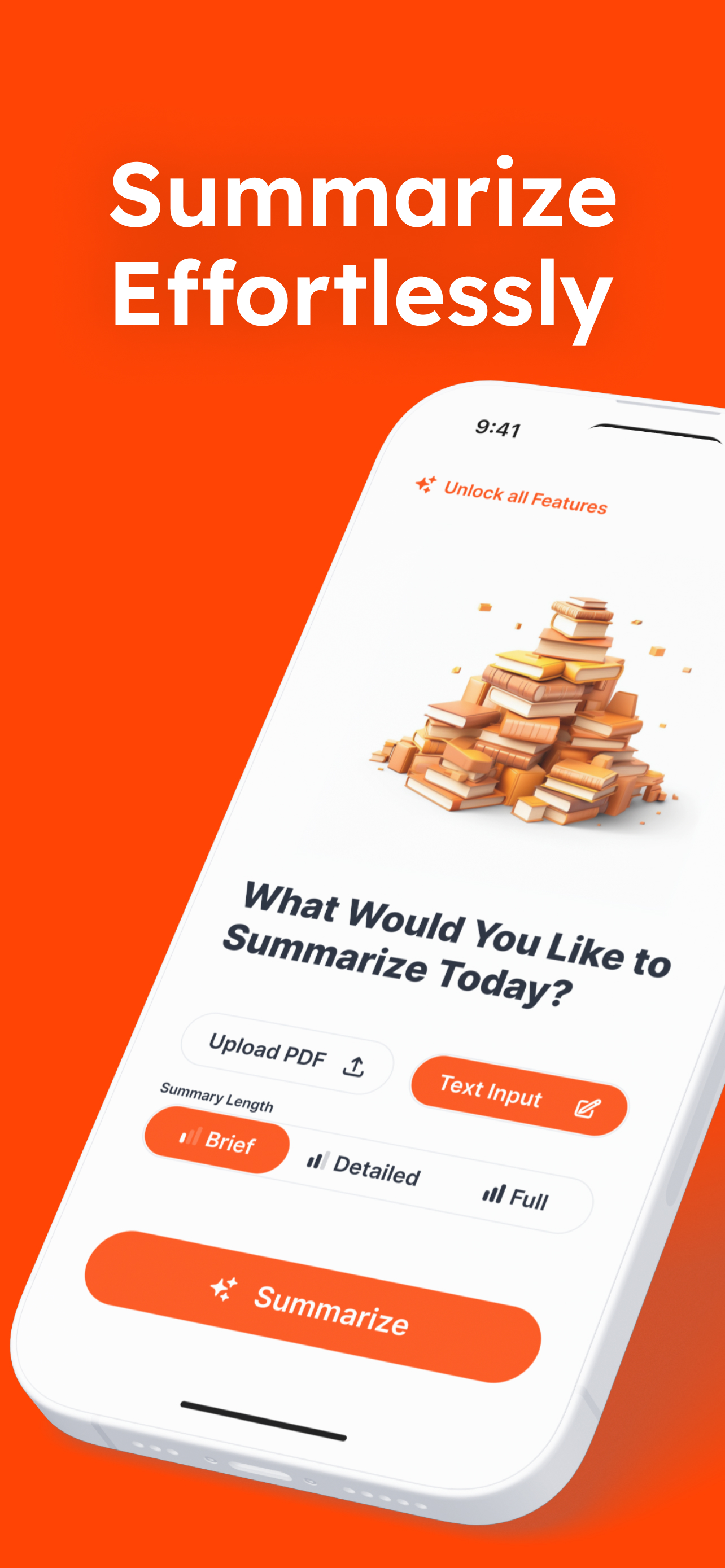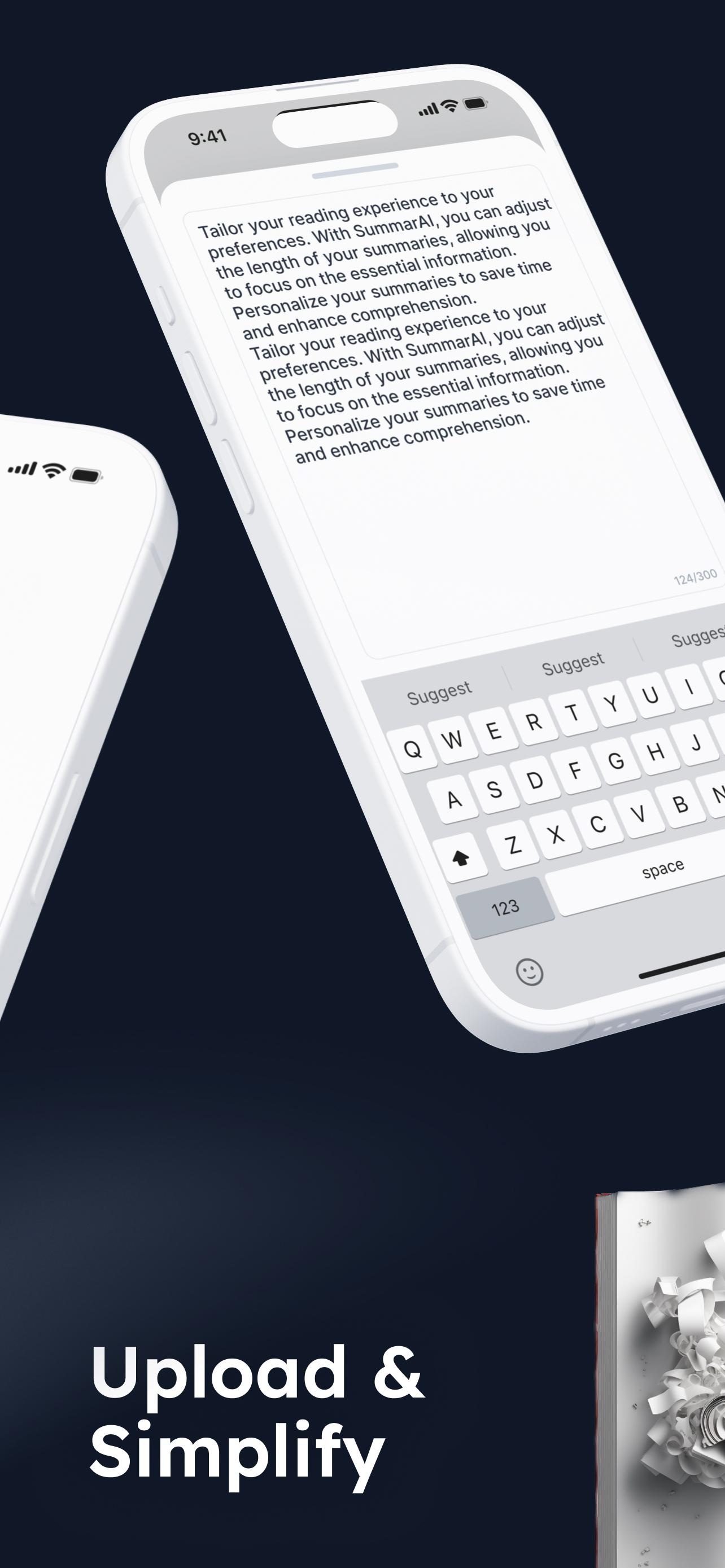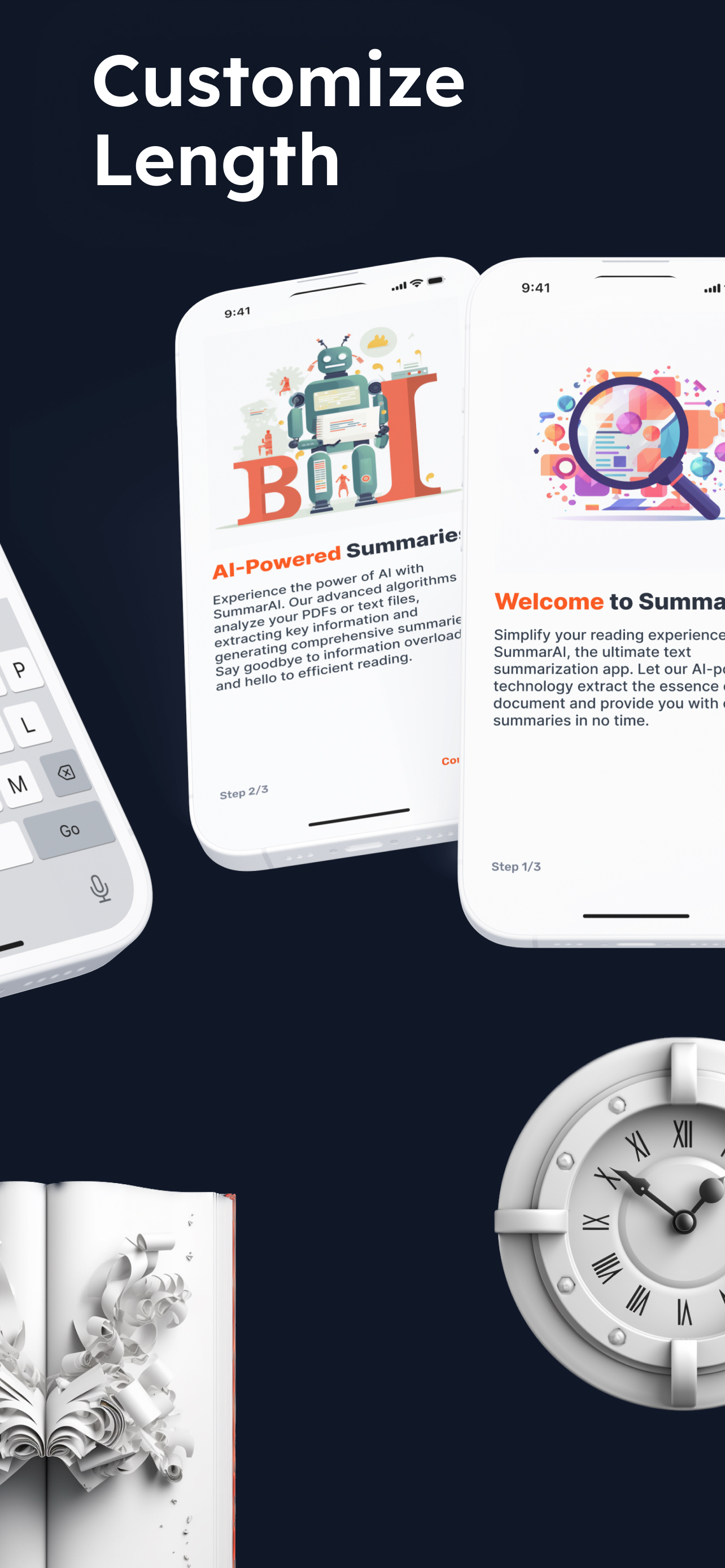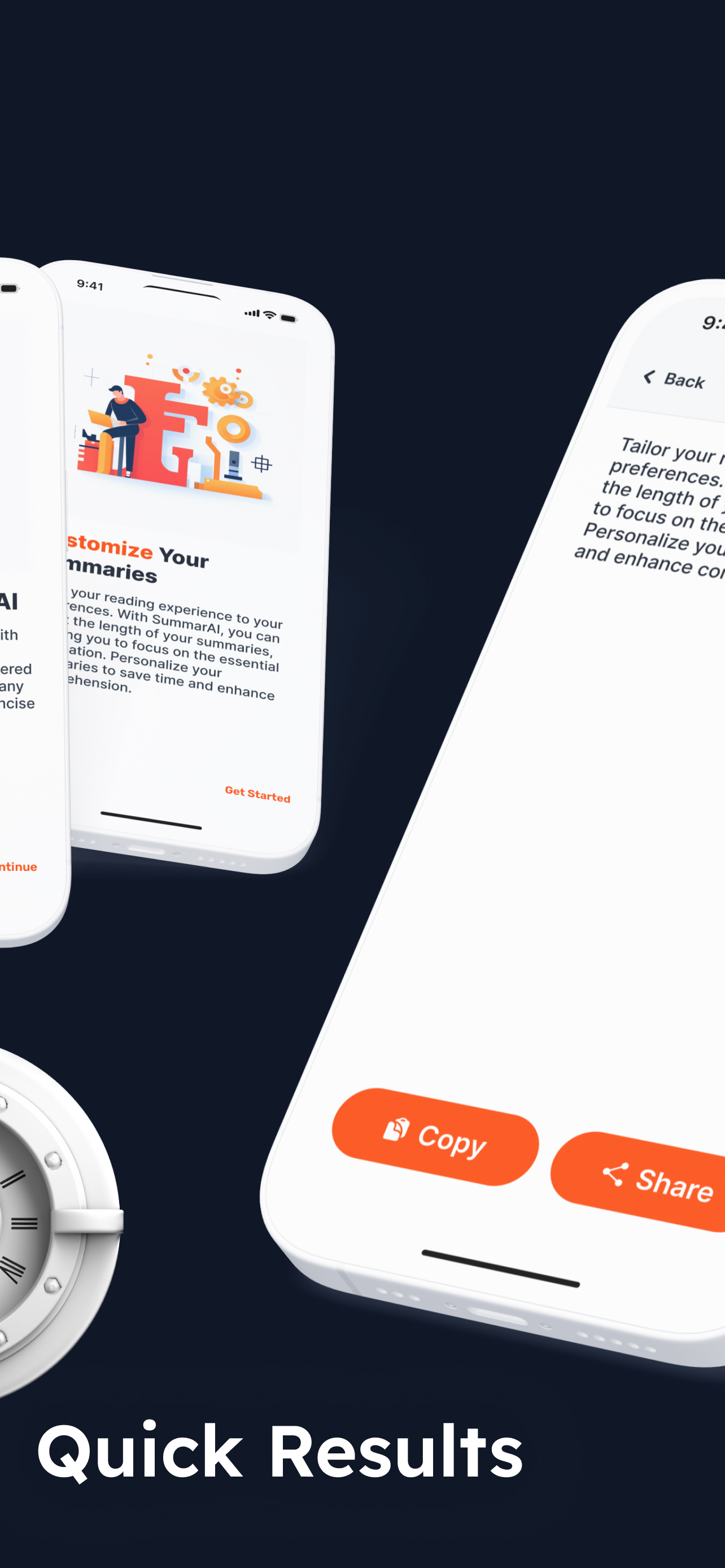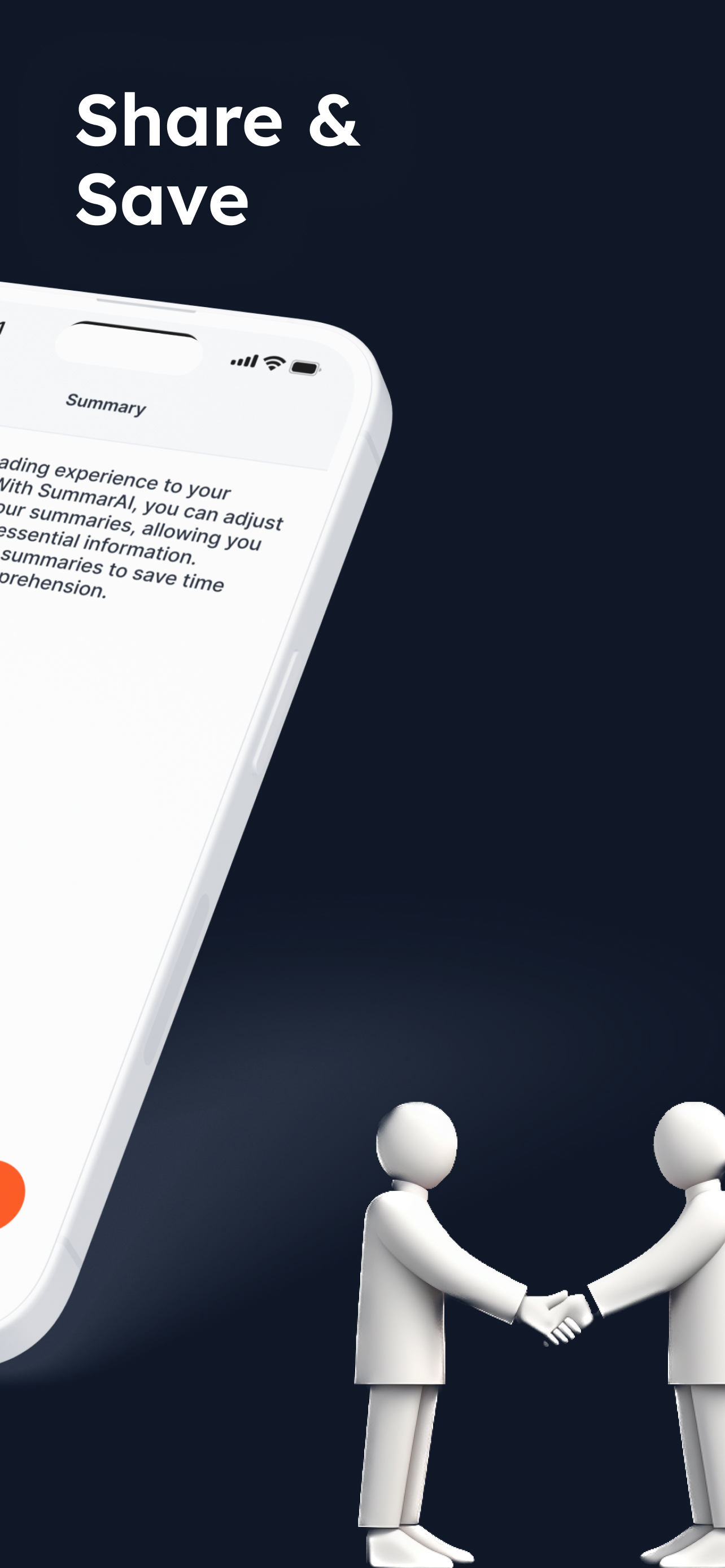 Download now
Privacy Policy
Imprint
Contact
Welcome to SummarAI, your personal AI-powered text summarization tool. In today´s fast-paced world, who has the time to sift through pages and pages of content?

With SummarAI, you can condense your PDFs or text documents into concise, understandable summaries. Whether it´s for work, education, or personal reading, let our advanced AI assist you in comprehending more in less time.


Key Features:
1.
AI-Powered Summaries: Our advanced AI provides you with succinct summaries of your uploaded documents. You can even customize the length of the summaries to suit your needs.
2.
Flexible Document Formats: SummarAI accepts PDFs and text files, catering to a wide range of your reading material.
3.
User-friendly Interface: Our intuitive interface ensures a smooth user experience, making text comprehension a breeze.
Upgrade to our Premium plan to enjoy unlimited summaries, priority processing, and more. Start your free trial today! Make the most of your reading time with SummarAI. Comprehend more, read less.